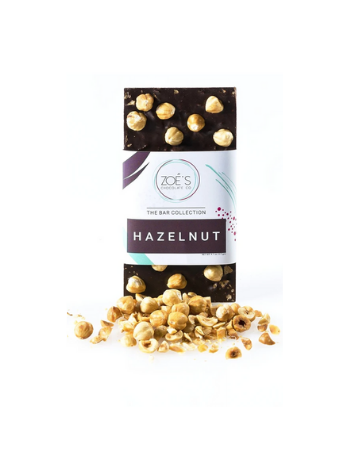 Zoe's Dark Chocolate Hazelnut Bar
Zoe's Chocolate Company Truly a family affair, Zoe's Chocolate Company was started in 2007 by three siblings: Pantelis, Zoe, and Petros Tsoukatos and their father, George. Equal passions for family and chocolate help Zoe's to bring modern concepts to the time-honored tradition of chocolate making. Made from local and sustainable products, Zoe's chocolates are handcrafted, all-natural, and delicious!
Dark chocolate filled with crispy crushed crepes and covered with roasted hazelnuts.