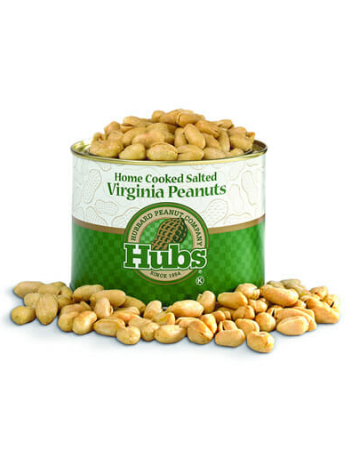 Hub's Virginia Peanuts - Lightly Salted
Founded in 1954 by Dot Hubbard, Hubs is Virginia's oldest continuously family owned and operated peanut processor. At Hubbard Peanut Company, only the super extra-large grade of Virginia type peanuts, which are considered to be the best, are processed. They use the same special recipe for their home cooked peanuts that was developed almost 50 years ago in the Hubbard family kitchen.
Salted Peanuts 12oz tin:
These super extra-large Virginia peanuts have awesome crunchiness and flavor. Packaged in a reusable vacuum sealed tin.