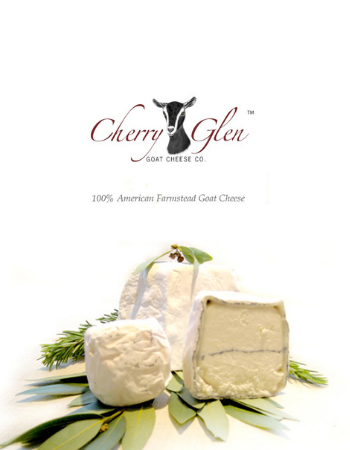 Cherry Glen Goat Cheese - Silver
Cherry Glen Goat Cheese Company is based on a 58 acre farm in Boyds, MD, within the Montgomery County Agricultural Reserve. A true farmstead operation, this soft-ripened cheese is made from Cherry Glen's own herd of Alpine, La Mancha, Saanen, and Toggenburg dairy goats, and is made from 100% American ingredients and all-vegetable rennet and enzymes.
Monocacy Silver (appx. 7oz): This is a soft-ripened half-pound cylindrical shaped cheese with a white mold exterior. It is more tangy and flavorful than most Brie but ripens to a similar creamy internal consistency. As with Brie, many prefer to eat the rind with the cheese. This great "go to" cheese works well anytime.