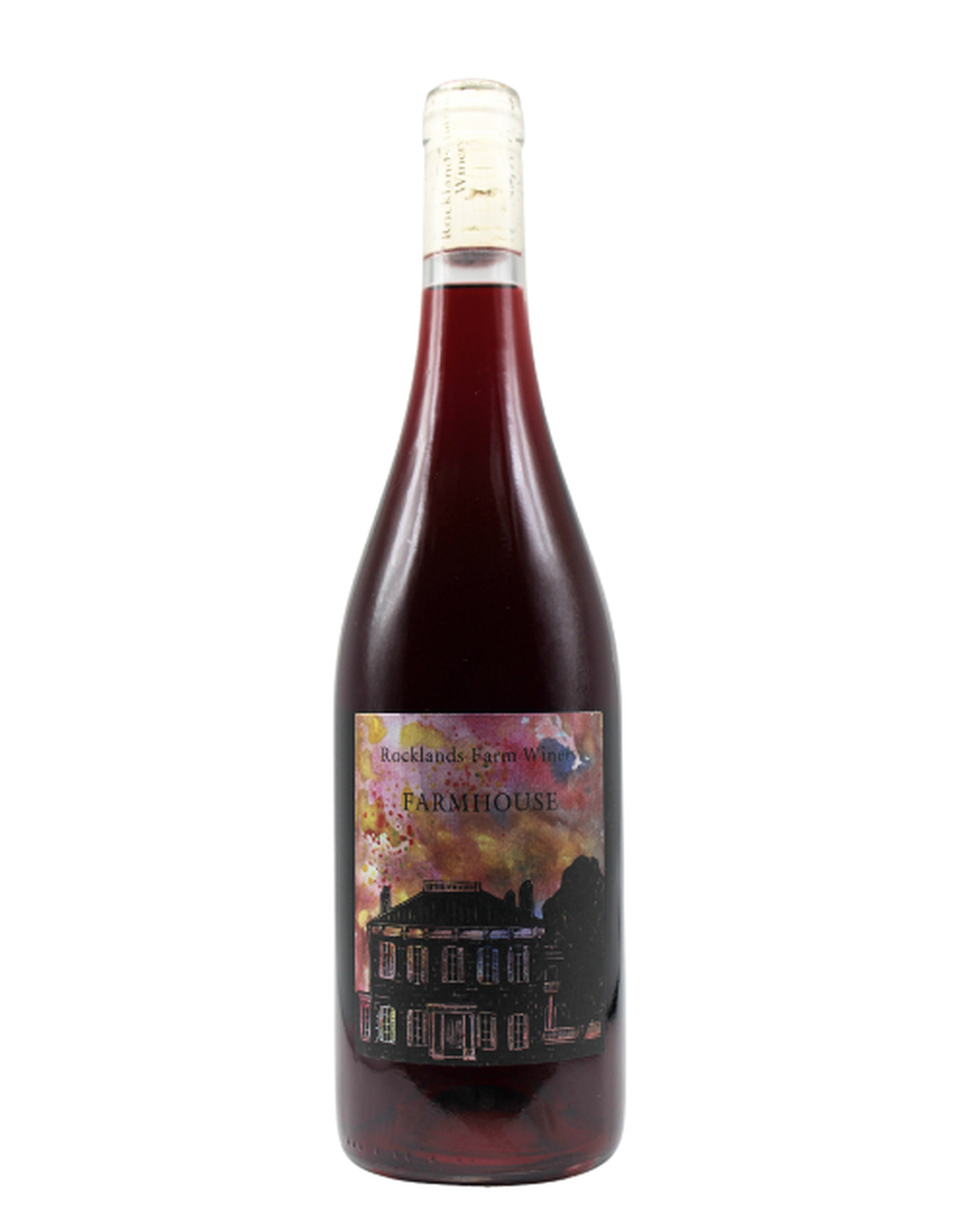 Whole-Cluster Chambourcin
11.3% ABV | 6 Months Steel | 70% Virginia Appellation, 30% Maryland Appellation
Notes
Visually the 2021 Farmhouse is clear, with the signature vibrant dark fuchsia color of Chambourcin.
The wine is fresh in the nouveau style and has an elevated lift from the high amount of dissolved CO2 in it. This is due to the early bottling and stainless steel fermentation style, both uncommon things for a red wine. The 2021 Farmhouse is meant to walk the line between being a red wine and rose, with some qualities of both.
Upon smelling the wine there are immediately hints of green grass stalk and fresh meadow. These are most likely due to the stem inclusion during fermentation. After that the nose really opens up and red fruit becomes apparent.
The palate matches the nose, with the punchy fruit playing an even more dominant role from the carbonic maceration. Even with the playful fruit there is also a bit of savoriness to the wine. The wine sits fairly easily in the mouth, with good acidity. This, combined with a low amount of tannin, makes the Farmhouse extremely approachable and drinkable right from the start.
Descriptors: dark cherry, cranberry, raspberry, strawberry, meadow, green grass stalk
The 2021 Farmhouse is meant to be drunk young. The fruit will be brightest in its youth. However, the wine has potential to be aged for a couple of years with the more herbal components becoming more apparent. Drink within 4 years.