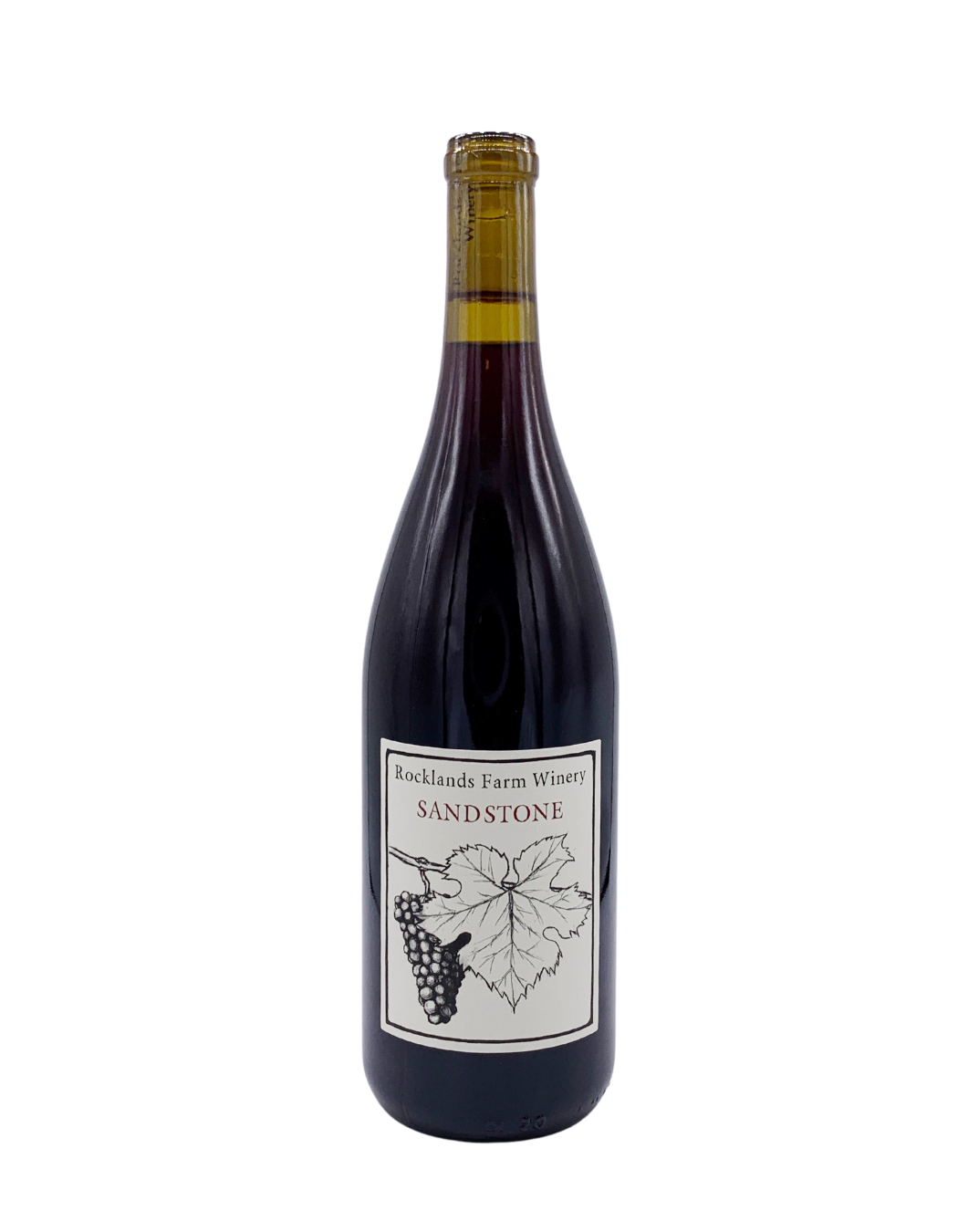 48% Cabernet Franc | 52% Merlot
12.3% abv
8 months neutral French oak
American appellation (Virginia & Maryland)
750 ML
Descriptors: green bell pepper, jalapeno, herbs, strawberries, cherry

Unfined and Unfiltered (Some Sediment in Bottle is Normal)

Visually the 2020 Sandstone is bright cherry red and lighter in color. The wine was not filtered, but is still clear. There is also little to no sediment in the bottle, due to it having time to settle out while in barrel.
On the nose there is no mistaking that this wine has Cabernet Franc. The giveaway for Cabernet Franc is bell pepper. Stylistically this is what we are going for with the Sandstone, as it is similar to the style coming out of the Loire Valley in France. But beyond the bell pepper there is great red fruit, specifically strawberry and cherry. The Merlot also shows itself, with the more herbal aspects of the wine and strawberry as well.

Upon taking a sip of this wine one immediately notices that there is a certain energy. It's good to take a moment now and speak about what makes Rocklands' wines unique. This wine did not receive any sulfur dioxide (sulfites) until the day of bottling. That means the wine was completely "alive" up until the day that it was bottled, so there is more dissolved CO2 in the wine due to all the activity that was taking place in the barrels/tank. While not nearly as much as other wines we produce, specifically those that are bottled earlier, there is certainly a higher level of CO2 in our wine overall.

Beyond its energy, the fruit begins to take a larger role once one takes a sip, even venturing into darker fruit such as blueberry. Beyond the fruit there is also an ink-like structure not noticeable from the nose. Overall the wine remains medium bodied with medium to low tannins. The complexity of the wine continues to grow with each sip, with more aromas and flavors coming into play.