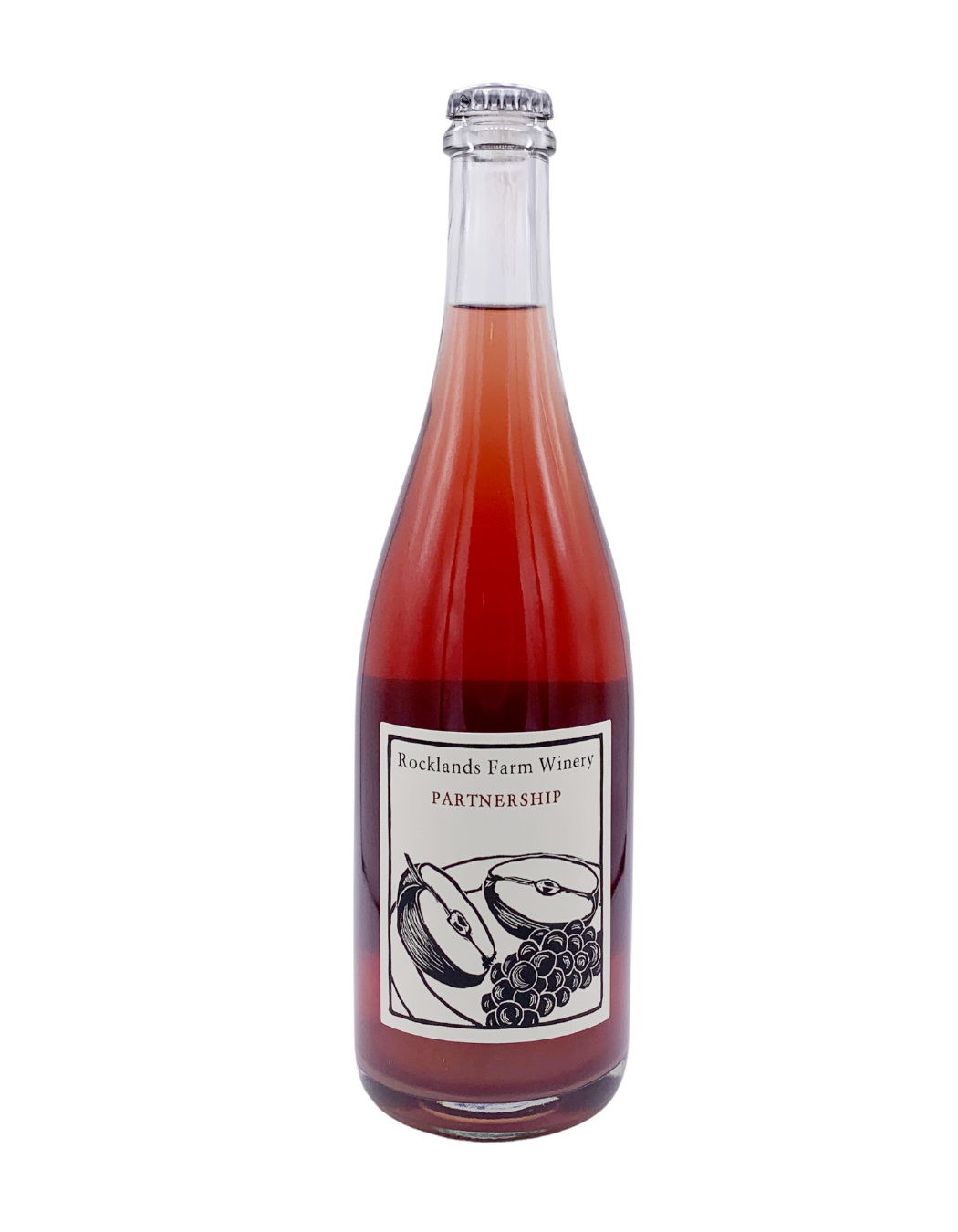 2020 Partnership Rosé Cider
Local apples & Petit Verdot
8.8% ABV
Hagerstown, Maryland
750 ML
Descriptors: apple, strawberry, fresh earth, herbs de Provence, rhubarb & meyer lemon
The apples for Partnership were grown by our friend Matt Harsch at his orchard near Hagerstown, Maryland. Then, in lieu of blending berries with the cider like past vintages, we chose to co-ferment the apple juice with our Petit Verdot grapes, to better tie in the cider with our wine program. The Petit Verdot addition is responsible for the blush color of the cider, while also adding a bit more depth and texture.
Partnership is fermented naturally, naturally carbonated in bottle, unfined, and bottled without filtration (some natural sediment to be expected). Overall, this is a fresh, uncomplicated cider that pairs perfectly for a sunny day at Rocklands.
Partnership Rosé Cider has notes of apple, strawberry, fresh earth, herbs de Provence, rhubarb & meyer lemon.