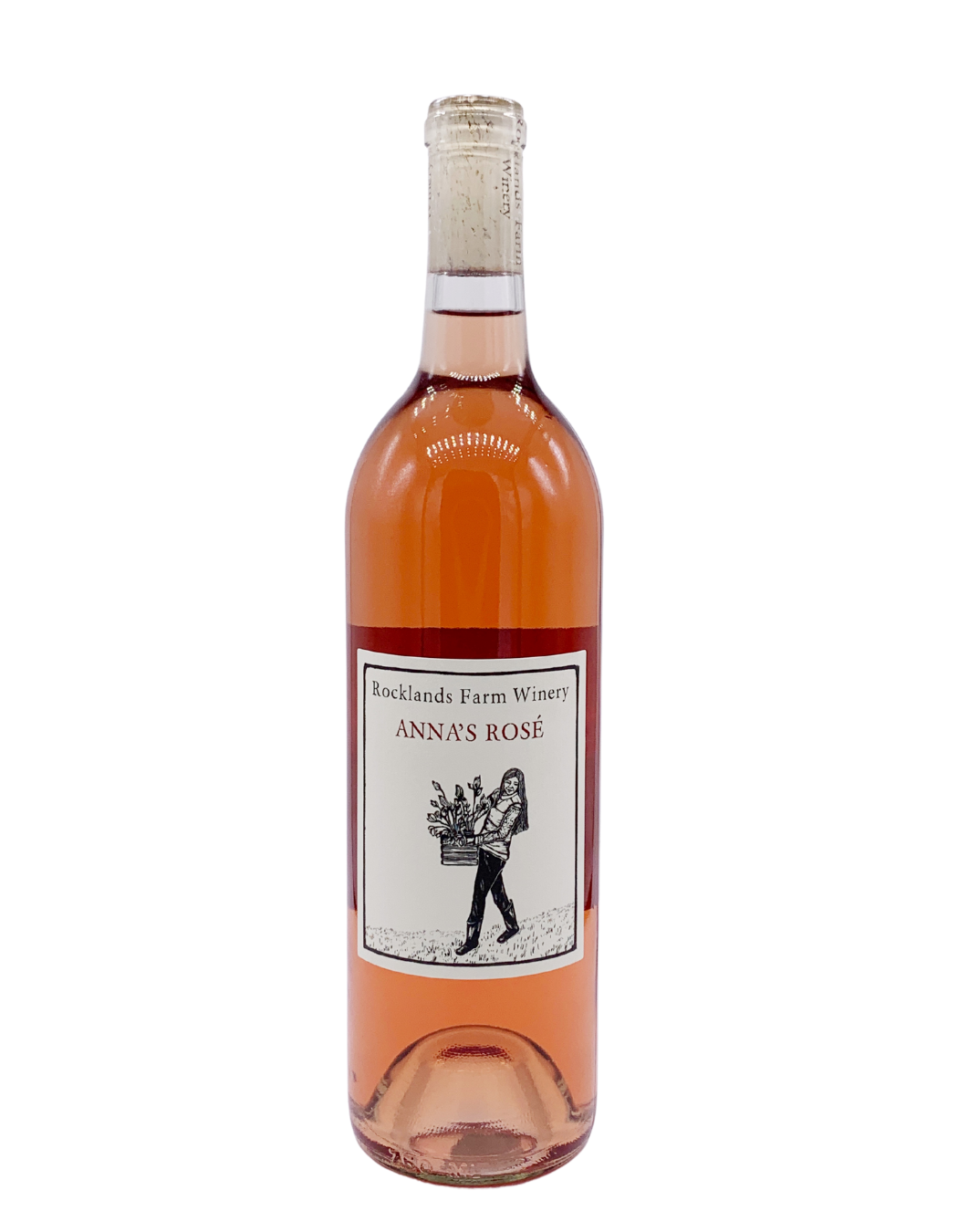 Dry Rosé
​55% Cabernet Franc | 45% Merlot
11.1% ABV
Aged 4 months in steel
Maryland Appellation
750 ML
Descriptors: stone fruit (peach, apricot, nectarine), fresh lime zest, watermelon, grapefruit, guava, jolly rancher
Production Notes
The 2020 Anna's Rose is made up of three different fermentations. The Merlot (5.81 tons) was harvested on September 25th at Turkey Point Vineyard in Cecil County, Maryland. Part of the Cabernet Franc (2.30 t) was harvested on October 1 in Flint Hill, Virginia. The second batch of Cabernet Franc (4.20 t) was also from Turkey Point Vineyards and was harvested on October 7th.
The grapes were cooled overnight and the following morning they were destemmed and crushed and then placed back in the walk in fridge. This time in contact with the grape skins allows the juice to pick up its pink color and future aromatic compounds. After 24 hours the grapes were pressed to tank and the resulting juice was left to cool down to 35 F.
All the fermentations began spontaneously, with no added yeast. The second fermentation was blended into the first at the beginning of its fermentation. The final two fermentations were blended together on November 25, after each had finished alcoholic fermentation.
During the fermentation, bentonite was used to clarify the wine. A small amount of SO2 was used during the fermentation process and before bottling. No other additives, such as enzymes or other enological products, were added to the wine.
The wine was filtered on February 1st and then bottled on February 3rd.
Tasting Notes
The 2020 Anna's Rose is visually clear and bright, with a light pink color.
This wine is loaded with fresh, fruity aromatics. With its low alcohol, the rose is light bodied and easy drinking. It's lively acidity pairs well with the aromatics, making an overall edgy wine with ripe fruit flavors.
Descriptors: stone fruit (peach, apricot, nectarine), fresh lime zest, watermelon, grapefruit, guava, jolly rancher
The 2020 Anna's Rose is meant to be drunk young. It's fresh aromatics will be most noticeable during its first year. It should be drunk within 3 years.