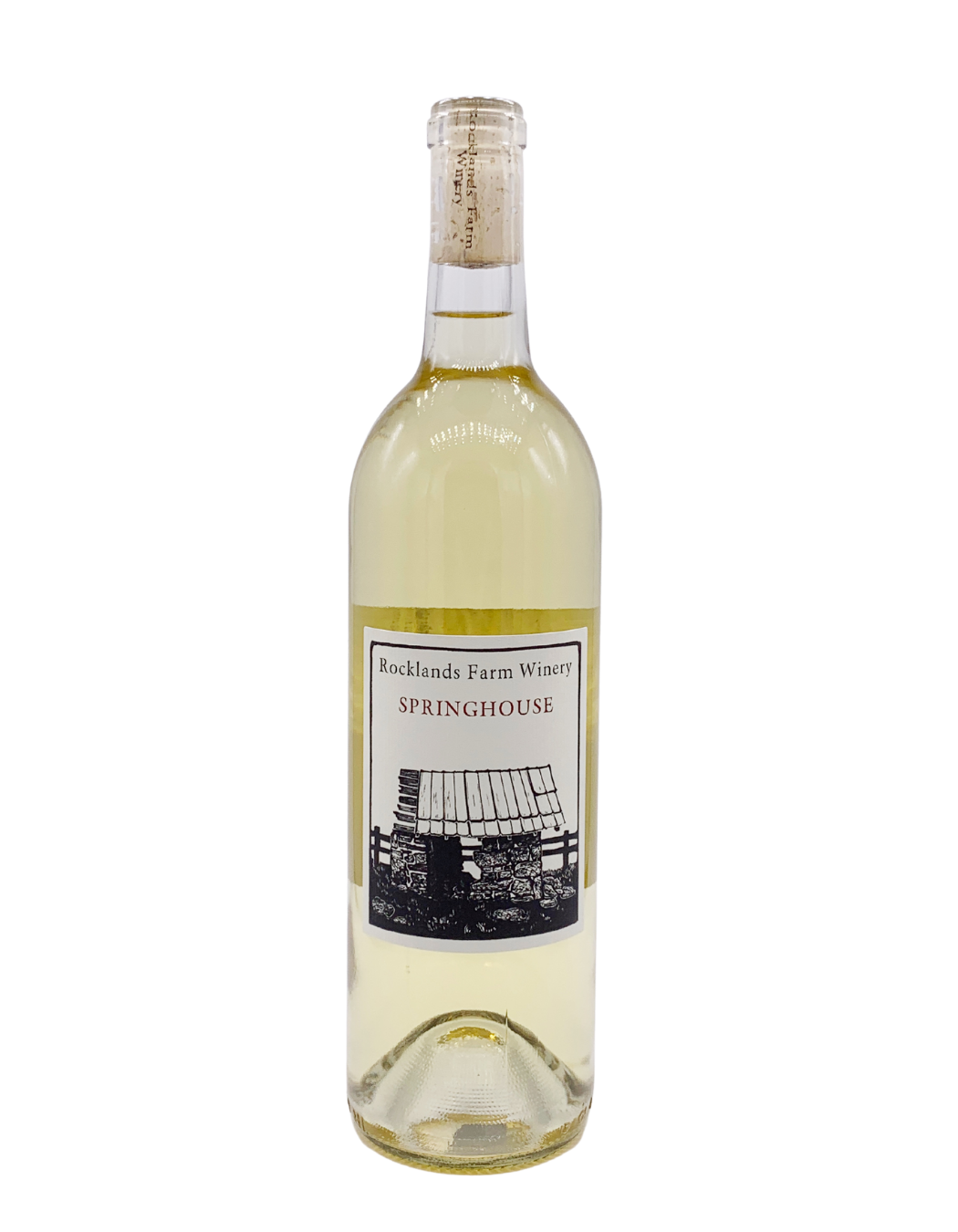 Chardonel | Chardonnay | Seyval Blanc
12.7% ABV
4 months steel
Montgomery County, Maryland
750 ML
Descriptors: Citrus Fruit, Lime Zest, Green Apple
The 2019 Springhouse is a lighter bodied white wine, with high acidity and fresh aromatics.

Visually the wine has a medium straw, almost green color. The wine is clear and bright without any haze.

On the nose the wine leads with citrus fruit, like lime zest and green apple. My favorite way to describe the wine is "lean and green". Meaning that it is a wine that very much smells and tastes like greener fruits and does not have a fruit profile that consists of ripe fruit.

On the Palate these aromatics are confirmed if not more apparent. The elevated acidity of the wine really allows for these flavours to jump out in the mouth. It also adds a mouthwatering sensation that leaves one wanting to have another sip. However the wine isn't all just a bite of acid, the Seyval and Chardonnay play a very nice role in taking some of the edge off. This is due to their time in barrel that allowed the wine to have some roundess in the mouthfeel.

The 2019 Springhouse is meant to be drunk young, within 4 years. This is a wine very much driven by fresh aromatics, and those will only diminish with time in bottle. Easy to knock back on a warm summer day sitting outside.

Food wise one should match the wine, pair with fresh greens and citrus fruits. Something like a fresh salad with lemon dressing.