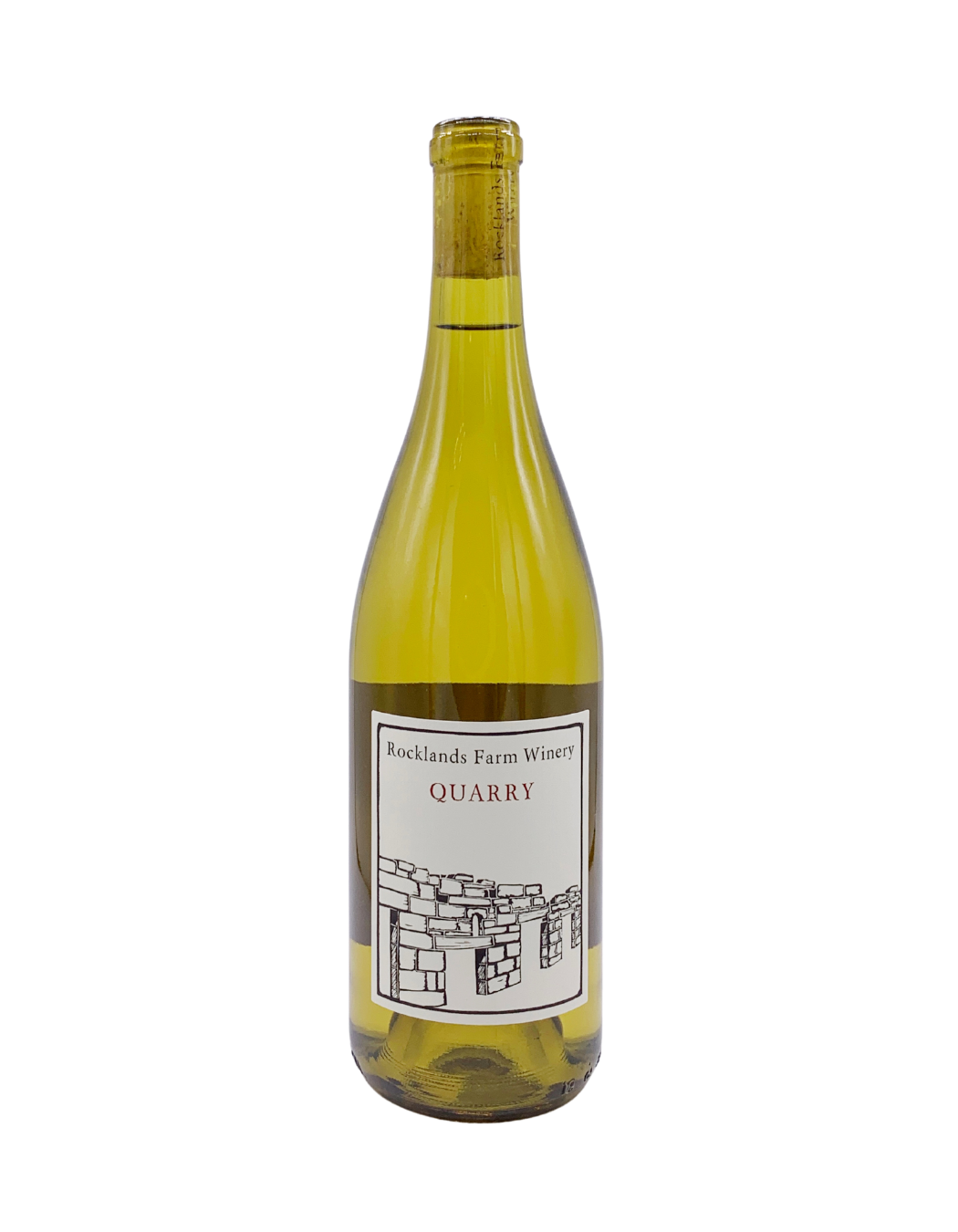 100% Chardonnay
13.6% ABV
9 months neutral French oak
Maryland Appellation
750 ML
Descriptors: baked apple, apple, stone fruit, baked biscuit
166 Case Production
Label Information
This is our go at a 100% barrel fermented chardonnay. While the wine is fermented it barrel, it is not meant to be overly oaky. Rather the hope is that the primary fruit flavours play a larger role in making up the aromatics of the wine.
Production Notes
The chardonnay was harvested on September 1, 2019. It was whole cluster pressed the following day. The juice settled in tank for two days and then was barreled down. The juice underwent fermentation in neutral oak barrels. After fermentation the wine was kept in its fermentation barrel, where it remained untouched besides being topped up once a month due to loss from evaporated wine.
The wine was racked to tank in late May the following year. It was then bottled on June 17th. It was bottled unfiltered.
Tasting Notes
Visually the Quarry is clear with some slight sediment due to it being unfiltered.
Aromas: baked apple, apple, stone fruit, baked biscuit
On the palate the wine is round with a slightly creamy mouthfeel. The lack of any sharp acidity allows the wine to rest softly in one's mouth. The barrel aging and malolactic fermentation are apparent not so much in aroma, but rather in the mouthfeel of the wine. This wine can be drunk now or aged for up to 5 years.