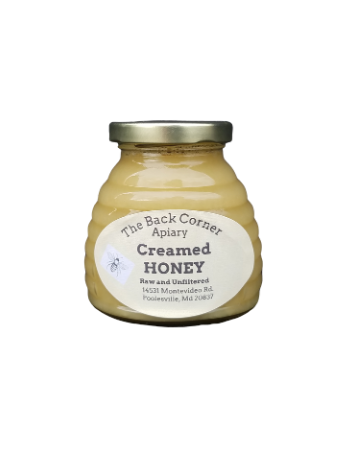 The Back Corner Apiary- Raw Creamed Honey
Pure raw honey from beehives located on the back corner of the Rocklands Farm property.
Creamed Honey 12oz jars
This honey is lighter in color with a smooth, spreadable, "whipped" consistency. Can be used like liquid honey for sweetening or baking, but also can be spread on toast or crackers for a delectable treat!