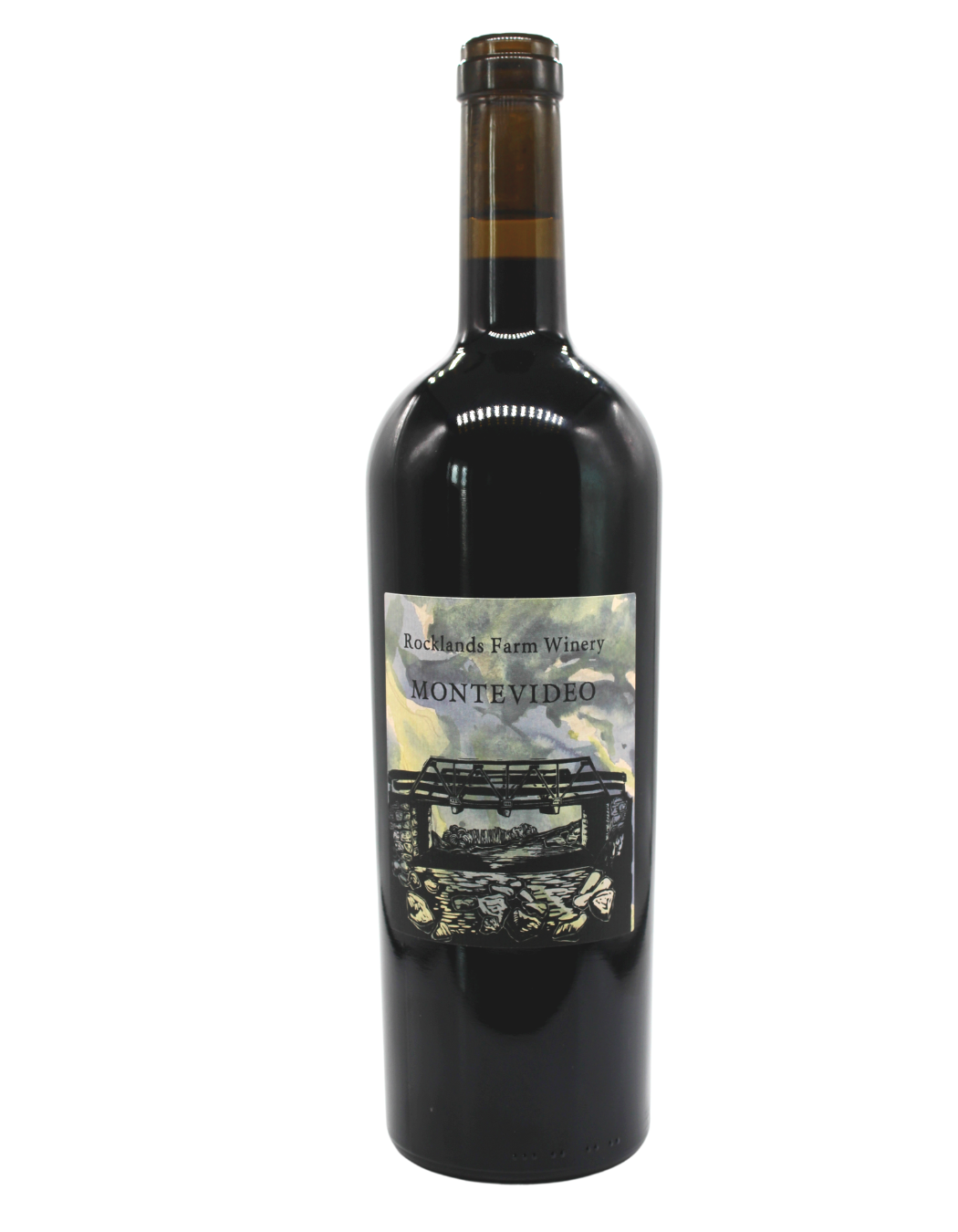 42% Petit Verdot, 27% Cabernet Sauvignon, 16% Tannat, 9% Cabernet Franc, 6% Merlot
11.5% ABV
Aged 9 Months in Neutral French Oak
Rocklands Estate
750 ML
Descriptors: red raspberry, strawberry, tilled earth

The 2020 Montevideo is a 100% Estate Wine, made entirely from grapes grown at Rocklands.
In 2020, the estate vineyard suffered an early May frost, decimating the vast majority of our fruit set. Despite a nice growing season post-frost, only a small portion of our fruit, albeit high in quality, was available to harvest. These grapes, about one ton, were co-fermented and aged in a single 500 liter neutral oak barrel. While this wine stylistically differs from our typical Montevideo release, it's a beautiful, single-barrel picture of this frost-marked vintage.
The Petit Verdot carries this wine, providing a punchy acidic structure and notes of red berries and earth. A lighter wine, both in color and alcohol due to the frost-shortened growing season, it does not however lack in tannin or texture. We'll be holding back a few cases at the winery, as the wine shows promise to further develop over the next 5+ years in bottle.