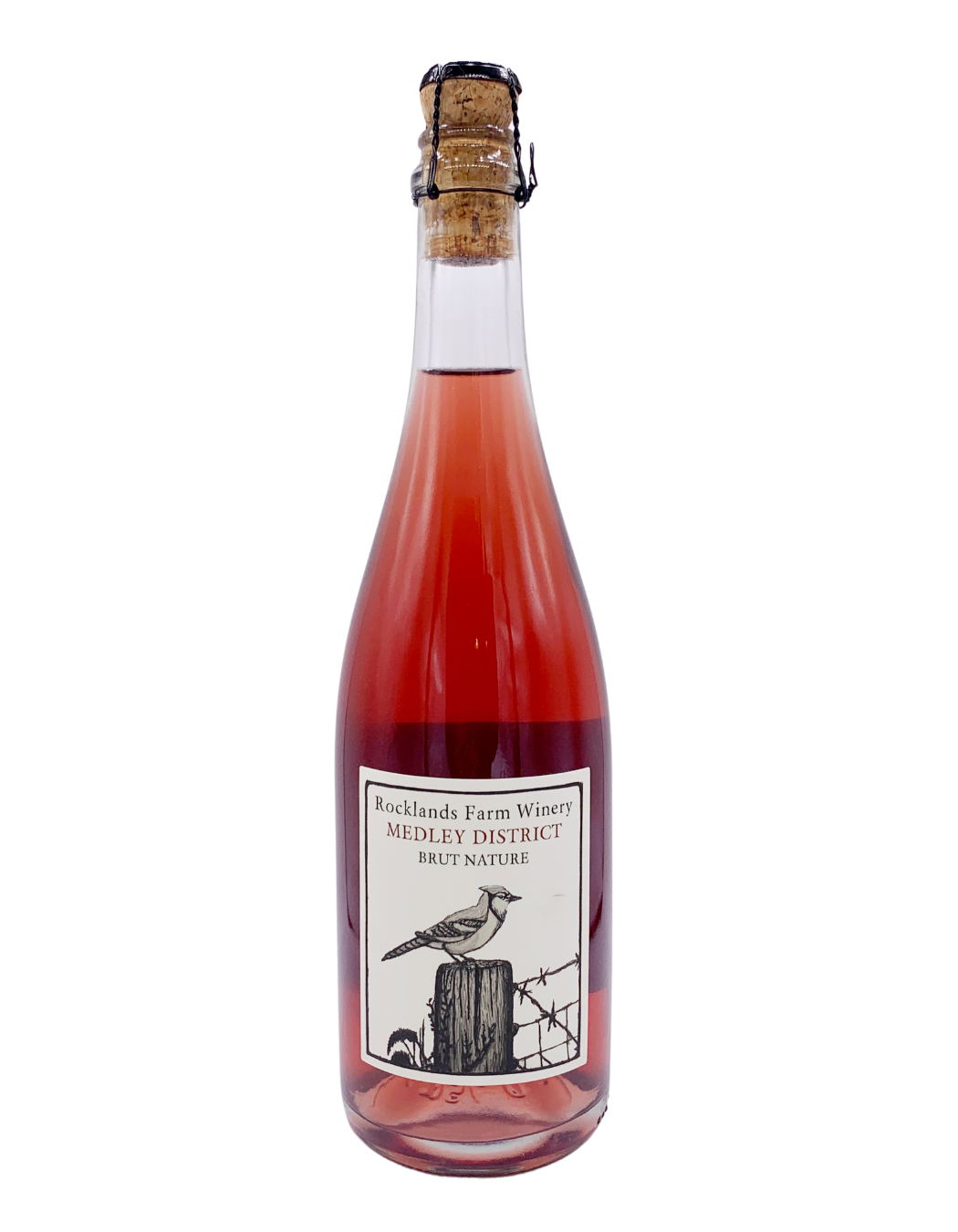 2019 Medley District Brut Nature
Sparkling Chambourcin (Traditional Method) | 12.9% ABV | 12 Months French Oak | Montgomery Co, Maryland Appellation
Visually the Medley District is clear, with a small amount of sediment at the bottom of the bottle from disgorgement.

On the nose the wine is moderately aromatic, with notes of strawberry, orange zest, and biscuit. The biscuit or toast quality is from the time that the wine spent on its lees (the yeast cells) in bottle. This is a quality often associated with Champagne for the same reasons.

Upon drinking the wine one immediately notices the crisp acidity that pairs nicely with the bubbles. Like most sparkling wines, the acid is pretty high, but in combination with the mousse of the bubbles creates something delicious and easy drinking. There is a lot to this wine, in that one can keep finding new descriptors each time one returns to the glass.

The 2019 Medley District can be drunk now and for up to 10+ years. Like most traditional method sparkling wines it holds real potential for aging. With age the yeast and biscuit flavors will take more of a leading role as the fruit flavors take a back seat.