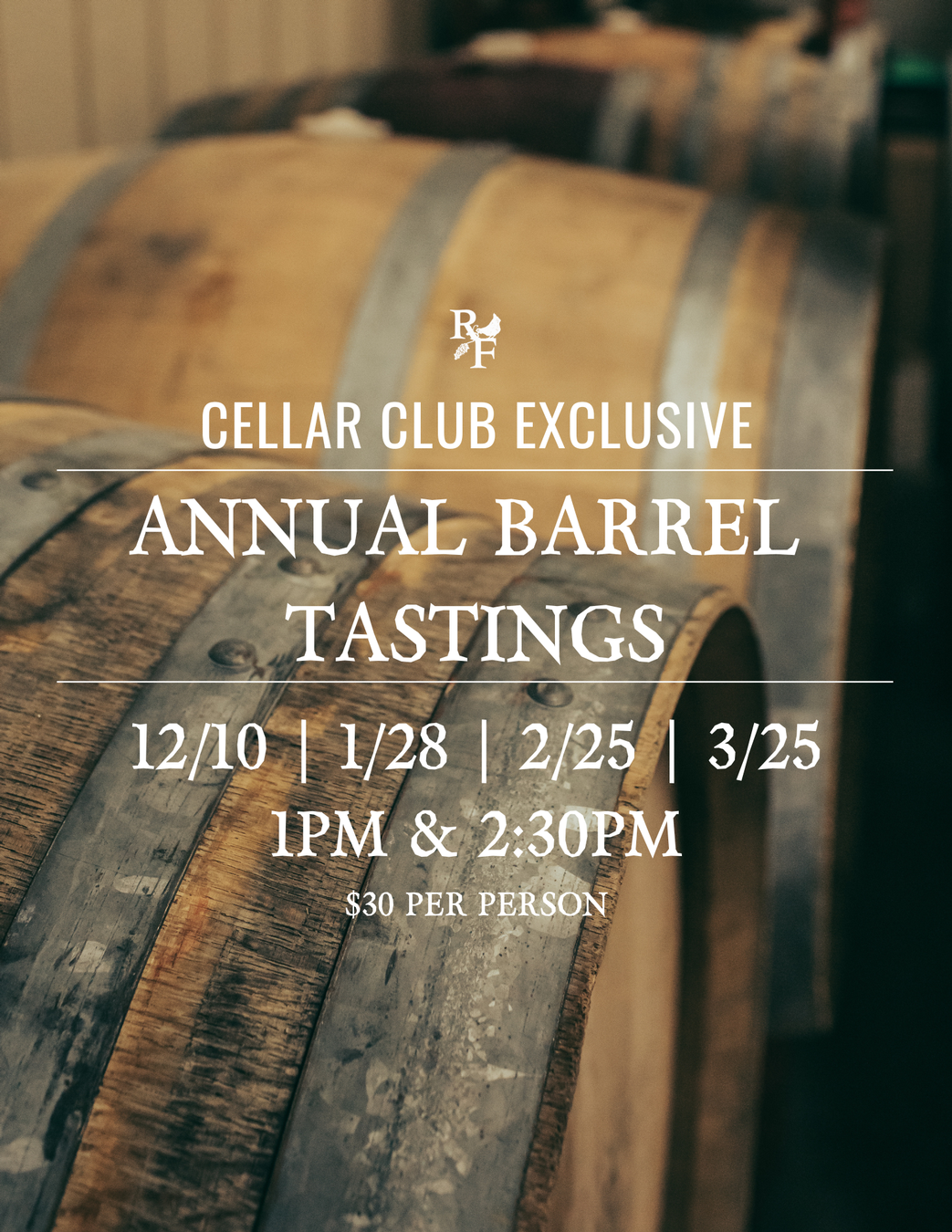 Cellar Club Barrel Tasting
Taste around 8 wines straight from the tank, barrel, or unreleased bottle inside of our winery. The majority of wines tasted will be from the most recent 2022 harvest.
Without a doubt, this is the best way to taste and learn how our wines evolve over time. Each tasting will focus on a different theme and mostly different wines.
Each session maxes out at 25 guests and is $30/person. Club members may invite up to four additional guests.
Please gather in the tasting room and we'll come lead you back to the winery when all are ready to get started. We will not ship tickets for this event, but simply have a guest list at the door. Each session lasts about 1 hour.